Every 72 minutes a veteran loses the will to live.
It's time to end the epidemic of veteran suicides.
REBUILDING HOME:
Managing Moral Injury & PTSD
FREE Interactive performances and workshops fostering healthy communication and support for military members, veterans, their families, and their friends
Serving one's country is honorable and praise-worthy, yet many are conflicted by experiences that contradict their internal moral codes. Left untreated, studies show that inner conflicts can affect mental health and home-life. Through the power of theatre, REBUILDING HOME uses effective techniques to create real-life, relatable learning experiences for veterans, families, and community members.
FREE Performances: Our 60-minute interactive performances present real-life scenarios that include guided conversations designed to support military members and their families coping with struggles that arise from the demands of military life.
FREE Workshops: In our 45-minute interactive workshops, participants will learn about Moral Injury and how it affects us through live role-playing simulations, while also practicing stress reduction techniques used by theatre professionals.
Thanks to all who joined us at
Indianapolis Central Library
Riley Meeting Room
for our recent programs
Stay tuned!
We will announce future
Performances and Workshops here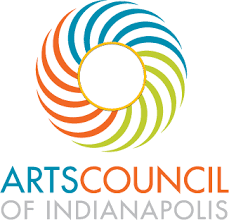 REBUILDING HOME is provided free to audiences, thanks to our generous supporters.
CONSIDER MAKING A GIFT
to help us serve those who have served our country.
The Sapphire is helping soldiers and families re-build peaceful homes by offering this program FREE OF CHARGE. We are finalizing dates and venues with our Partners for more productions to continue serving the needs of service men and women in Indiana. Please consider making a contribution to help The Sapphire continue this important work.