Sapphire impacts the community by being…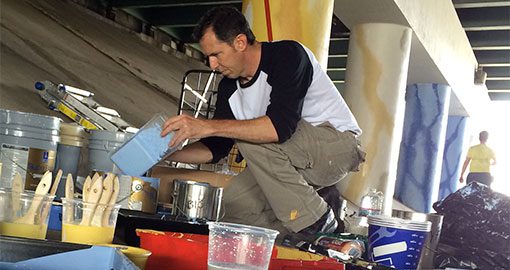 The Sapphire Theatre designs and fabricates museum exhibits, theatrical sets, commercial and residential environments.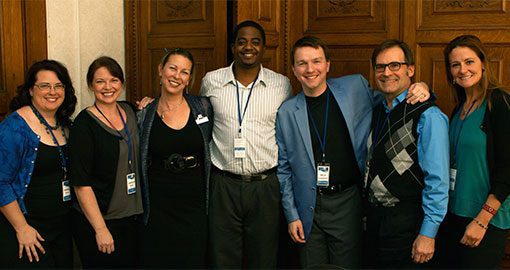 Valuable experiential learning delivered in an entertaining and invigorating way.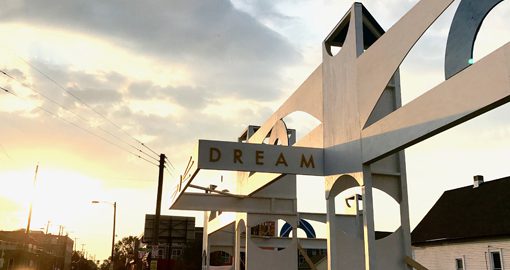 The Sapphire Theatre partners with dozens of local Non-Profits to create Public Art and out-of-the-box Performances
ABOUT THE SAPPHIRE
Last year marked The Sapphire Theatre Company's 10th Anniversary Season. Since 2008, The Sapphire has delivered "performing arts with purpose" to the Indianapolis community as collaborators, creative placemakers, and cultural entrepreneurs. Sapphire activities include:
Professional Performances and Events such as ROMEO + JULIET: The Mobile Shakespearience™.
One-of-a-kind Education Programs for youth and tailor-made training programs for corporations and civic organizations including PICTURE THIS, the award-winning interactive theatre experience serving schools and organizations since 1984.
Professional Design + Fabrication Services ranging from theatre and museum sets, to props, exhibits, and historic restorations.
With a mission to entertain, inspire, and connect in order to enrich the human spirit, the Sapphire plays with all facets of theatrical form, transforms it into unique and engaging experiences, and transports it around Indiana and beyond. It is the only arts organization in the area offering these unique services.
STAFF
Bonnie Mill – Artistic Director
David Orr – Producing Director
Nick Carpenter – Program Manager, PICTURE THIS
Andrea Lott Haney – Program Manager, EDUCATION
Shelley Edwards – Administrative Assistant
BOARD OF DIRECTORS
Jinee Majors – Board Chair
Assistant General Counsel, Business Development, Elanco
Adam Burtner
Manager, Policy & Political Affairs, Indy Chamber
Jeffrey Frank
Director, Deloitte Tax LLP
Jake Kolisek
Labor and Employment Attorney, Hall Render
Art Hanna (emeritus)
President, Christian Church (Disciples of Christ) Pension Fund (retired)
Julian Harrell (emeritus)
Associate, Faegre Baker Daniels
John Stuart Mill II (emeritus)
CFO & Treasurer, Christian Church (Disciples of Christ) Division of Overseas Ministries,  (retired)
Chrissy Walling (emeritus)
Global Manager of Communications and Administration, Vertellus, Inc.
Bonnie Mill
David Orr
Fun with the Sapphire Theatre Team