With more than more than 90% of us celebrating Christmas, Kwanza or Hanukah, the holidays dominate in the US. "Happy Holidays!" has become the national greeting of December…but do they make us happy? National surveys reveal that, Americans look forward to taking time to celebrate with friends, family and colleagues. The season of giving and receiving tends to foster happiness, love and high spirits. On the other hand, we are spread thinner during the holiday season than at any other time of year. Lack of time and money and the pressure of gift giving result in significant increases in stress levels among many Americans. In one NBC News survey, 45% of those polled said the holiday season brings so much pressure, they would prefer to skip it altogether.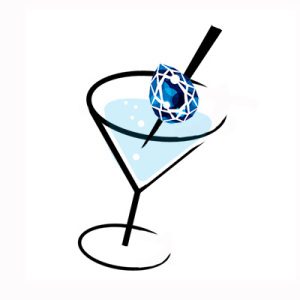 There are thousands of articles giving suggestions on how to increase happiness and decrease stress during the holidays. Be yourself.  Be fearless.  Take a whiff of citrus. (Honestly!) Here's my suggestion – play hooky at least once during the holiday season! Take time to escape and do something fun that allows you to decompress and recover. Taking enjoyable time for yourself, away from the daily grind, can refresh your mental and physical well-being. (It can even improve your brain!)
Recognizing the overly stretched holiday schedules of our supporters, The Sapphire's Board has decided to throw a "No-Show Soiree" for our holiday fundraiser this year. Your absence is requested! Instead, on 12.10.14, we encourage you to take some PTO. It's our way to honor your time, while being responsible stewards of your donations. Did you know that fundraising events can cost up to 50% of the donations raised? With our No-Show Soiree, 100% of your holiday donation to The Sapphire will go to support our mission to contribute to cultural growth with quality shows and education programs. Explore our redesigned website to find out more about The Sapphire and to make a contribution. In exchange, we'll give you the most precious holiday gift we can think of – free time. CLICK HERE to find out how to participate in our virtual No-Show Soiree.
 HERE ARE 10 IDEAS FOR PLAYING HOLIDAY HOOKY.Whether you choose one of these or follow your own bliss, it's important that you do something that is engaging, enjoyable, and allows you to mentally detach. Like our friend Shakespeare said, "It is not in the stars to hold our destiny, but in ourselves."
Connect with LOVED ONES. Spend an evening with your honey, your family, or your friends. Call or write someone you've been missing. Or visit with someone who would really love to see you.
TURN OFF the TV.  The average American watches 5 hours of TV per day. What could you do with an extra 5 hours?
Explore INDY. Choose something new and different to do from Downtown Indy Event Calendar for – Downtown Indy Event Calendar.  Or, if you're not fortunate enough to live in Indianapolis, explore your own city or town!
Enjoy the ARTS. Check out the Indy Arts Guide for hundreds of art events and opportunities offered this holiday season!
DATE NIGHT. Planned or surprise an impromptu, Date Night is enjoyable for anyone…whether you're new to each other, or you've been together for years!
Play PARTY GAMES.Celebrity and other Party Game favorites.
SING Together. Whether it's musical numbers or holiday tunes, it's been proven that group singing is good for your brain!
Be your own HOUSE DJ. Explore your own music collection and play your favorites.
Play BOARD GAMES and CARD GAMES. Grab some cards or one of those board games off of the shelf and play it! Or explore virtual versions of your favorite classic board games.
SHAKE your GROOVE THING. Go ice skating, take a walk, or dance the night away!
Happy Holiday Hooky! And, Thank you for your support!