PICTURE THIS
PICTURE THIS (estab. 1984) is an interactive theater process that engages groups in the exploration of work and life challenges. Professional actors present relevant issues in scenes tailored specifically for an audience. At the crisis point, our facilitator guides a discussion between the audience and the characters in the scene, incorporating any key learning goals identified. This open, dynamic forum for the exchange of diverse thoughts, feelings, ideas and values creates impactful experiential learning opportunities, delivered in an entertaining and invigorating way.
What is The Sapphire Theatre Company's PICTURE THIS?
PICTURE THIS was founded by David Llewellyn in 1984 as a process that used interactive theatre to allow audiences to examine and explore the complex issues that lead to corrosive conflicts. A hybrid of two traditions – psycho-social drama and improvisational theatre – the PICTURE THIS process places the most difficult scenarios center stage. Professional actors portray real-life, customized scenes for an assembled audience. At the crisis point, Facilitators with topical expertise guide a two-way conversation between the audience and the characters, exploring the issues and practicing new conflict resolution skills.
What makes PICTURE THIS unique?
First, the PICTURE THIS team consists of professionally trained actors and organizational experts.  We work intimately with the client to create scenarios that closely mirror their organization. Second, the kinds of learning that occur in a PICTURE THIS show are uniquely effective. The brain fires the same way during rehearsal as it does in real life situations.  Therefore, having rehearsed effective strategies in a safe environment, participants are better prepared to handle tough encounters in real time, with better results.  Also, the whole-brain PICTURE THIS process evokes strong emotional responses from participants, engaging multiple areas of the brain, which deepens the impact of the experience. Often, participants recall the details from PICTURE THIS shows they experienced over a decade ago.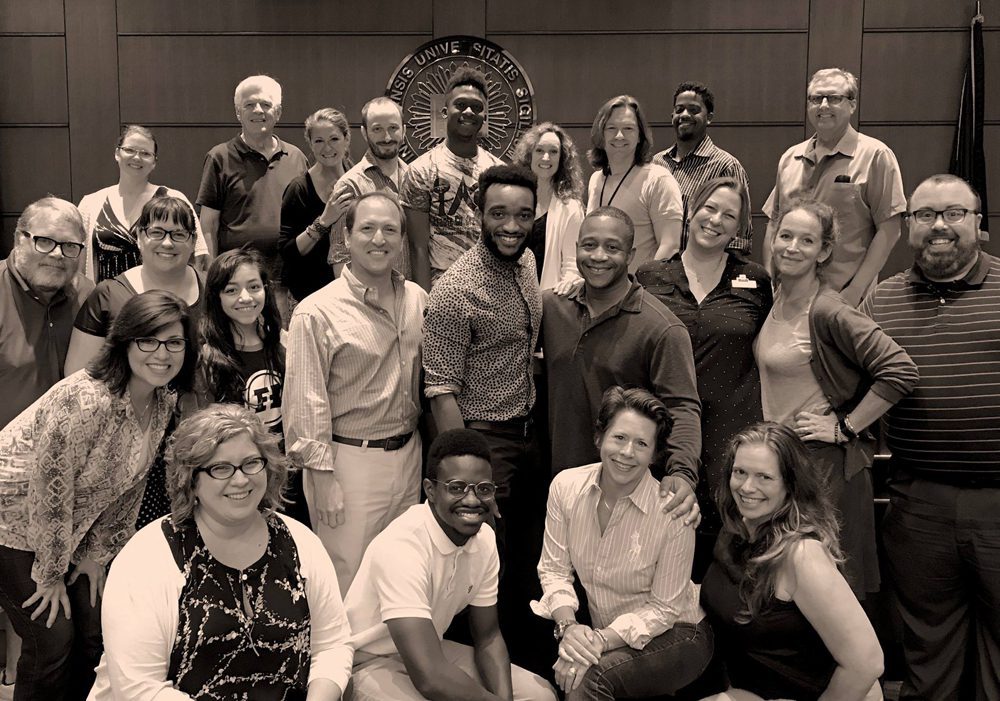 Topics for Organizations and Corporations:
Communication and Conflict Management
Diversity
Sexual Harassment and Hostile Work Environments
Violence in the Workplace
Leadership Development
Leading Change and Managing Complexities
Customer Service and Sales Simulations and Coaching
Topics for Schools, Youth & Families:
Conflict Resolution and the prevention of Bullying
Violence and Gun Safety
Domestic Violence and Sexual Assault
Sex, Sexuality and Healthy Relationships
Living with Autism Spectrum Disorders
Older Americans: Celebrations & Challenge