Performing Arts with Purpose
All of us at The SAPPHIRE Theatre Company are committed to serving the needs of the community in which we live and work. This is especially true now during the COVID-19 pandemic. In order to protect our Artists and Audiences, and in accordance with governmental regulations, we are currently offering virtual programming only. We look forward to returning to full-scale, in person operations as soon as it is safe to do so.  
The Sapphire PLAY BOOK is now available!!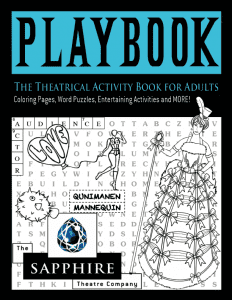 Please DONATE to support the SAPPHIRE's mission